TIG Academy provides resources for welders and fabricators, from beginners to professionals.
---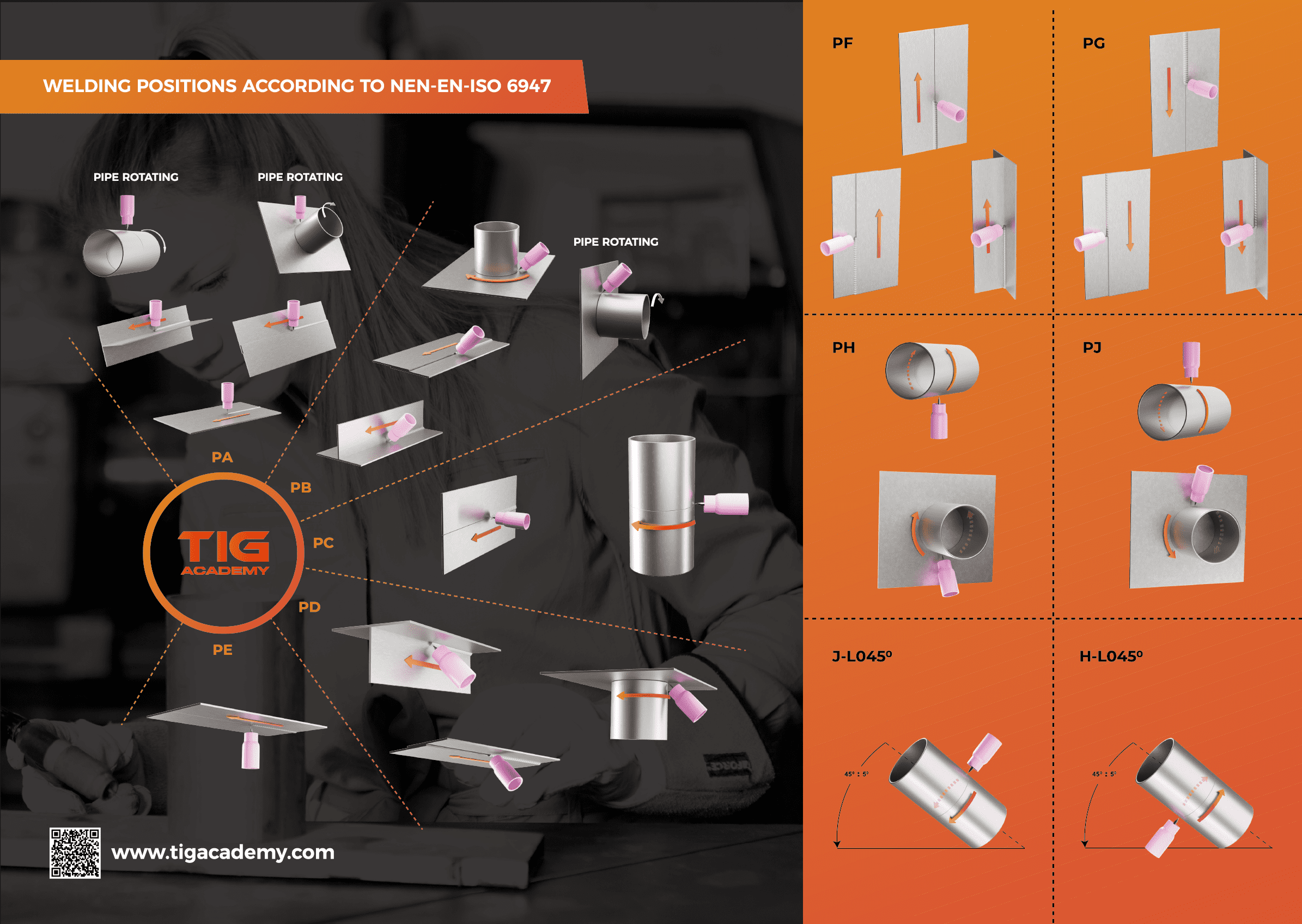 TIG Welding Positions Poster

The one and only TIG Welding Positions poster available, showing welding positions in accordance with NEN-EN ISO 6947.
The poster will be available in two different sizes:
A1: 594 x 841 mm
A4: 210 x 297 mm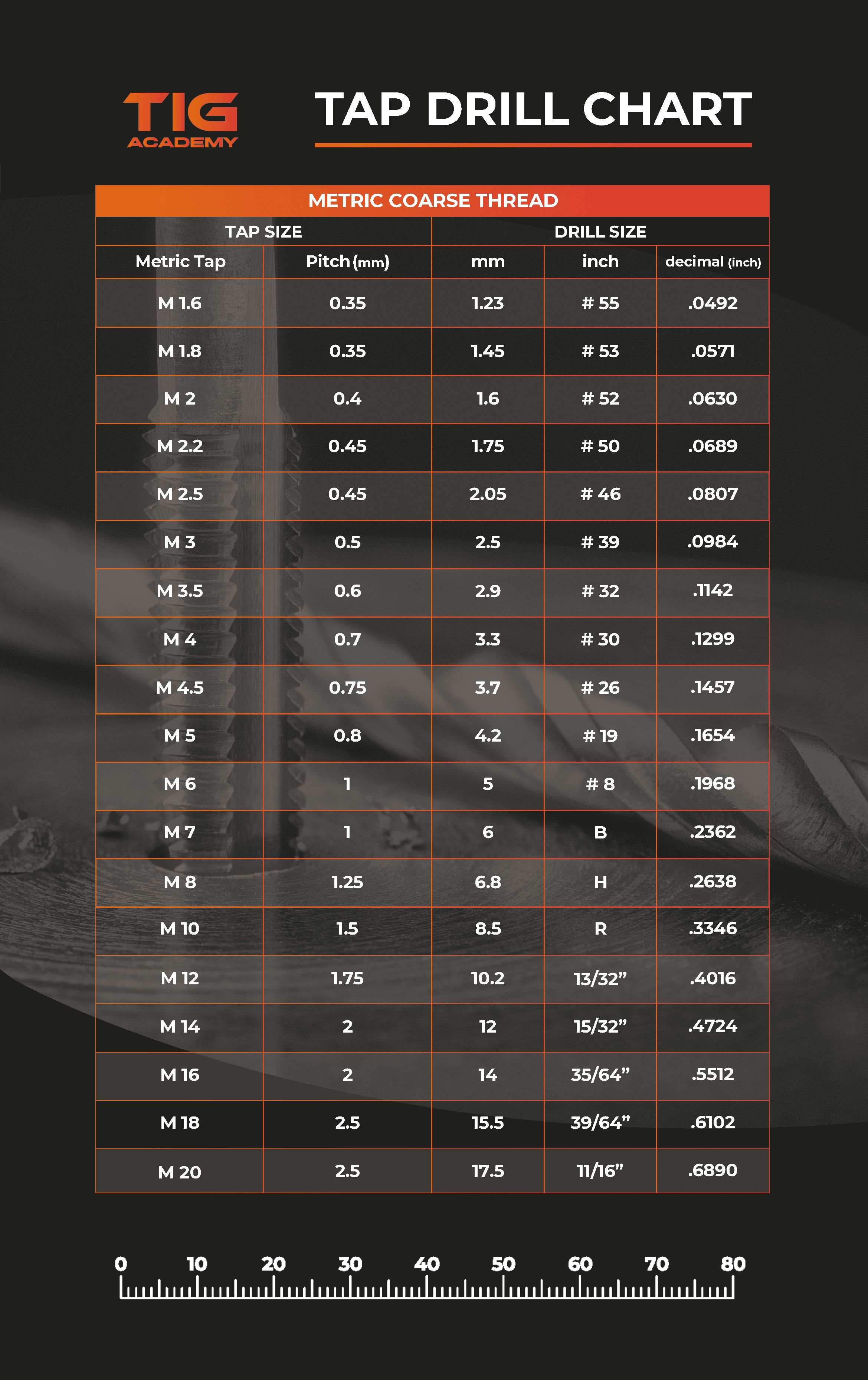 Tap Drill Chart For Metric Coarse Thread – Magnet or Poster
Tap drill sizes metric coarse chart. Available in handy magnet or poster.

Magnet: 170 x 106 mm
INSTAGRAM